The founding partner, João Cassiano Bairros Oyarzábal, transformed the family business into an exponent in the south of the country, based on the commitment to Industrial Property.
Today, we are formed by a team of highly specialized professionals prepared to meet demands in Intellectual Property in Brazil and abroad.
To protect society, people, and communities from losing innovative ideas.
To provide service excellence, quality, and efficiency to our clients, always with ethics and responsibility.
To be at the forefront of the market in reliability, service quality, and customer relations.
Ethics, Expertise, Safety, Capability, Transparency, Reliability, and Initiative.
We act on all continents in the protection of Intellectual Property assets. We are aware about the culture, legal and business practices in those countries.
In addition to be a member of IP international associations, the patent office has partnership with patent offices located in North America, Latin America, European Community, Asia, Africa, and Oceania.

ABAPI – Brazilian Association of Industrial Property Agents
ABPI – Brazilian Association of Industrial Property
INTA – International Trademark Association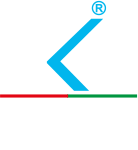 Porto Alegre – RS
Rua Morretes, 457
Santa Maria Goretti
CEP 91030-300